View Statistical Table/Graph
| | | |
| --- | --- | --- |
| Statistics name | Trade Statistics Trade Statistics Data for Japan Principal Commodity by Country Export | |
| Table number | | |
| Table title | Principal Commodity by Country (Export Jan-Dec:Fixed) 1996-2000 | |
Select display item

Table Layout

Set graph display
Select display item
All items will be displayed initially. please follow the procedures below to change it.
Press

Select Item

to set the items.
When pressing

proceed

button, changed content will be updated and displayed.
Number of screen display cells:

Total screen cell count:

(You can display up to 100,000 cells.)

description
SN
Table element
Description
1/4

Principal Commodity(Export)

420

/

420

2/4

Quantity-Value by Principal Commodity

27

/

27

3/4

Country

228

/

228

4/4

Year

5

/

5
Table Layout
To change the layout, press the following item names
and select "Top of Page" "Column" "Row" to move the items. To change the order of display, press
to adjust it. To save and display the changes, press
Set and refresh
.
1 Table Layout
Top of page (margin)
Top of page (margin)
Column
Row
Principal Commodity(Export)
Top of page (margin)
Column
Row
Quantity-Value by Principal Commodity
Top of page (margin)
Column
Row
Country
Top of page (margin)
Column
Row
Year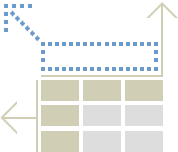 Number of screen display cells:
Total screen cell count:
(You can display up to 100,000 cells.)
| | |
| --- | --- |
| Statistics name | |
| URL | |
| Ministry (Division) in charge | |
| E-mail address | |
| Phone number | |
For details of each statistical survey, please refer to the homepage above.
Information on relevant government statistics such as "Survey outline", "Survey results", "Attention on use", "Release schedule", and "Contact" are posted on the website of each ministry. Please use it before using the statistical tables.
Set items to be displayed or hidden.
Display switch
Select:

---
All items:

---
Unselected:

---
MEAT AND MEAT PREPARATION
FISH AND FISH PREPARATION
FISH,FRESH,CHILLED,FROZEN
FISH IN AIRTIGHT CONTAINER
CEREALS,CEREAL PREPARATION
SHIITAKE,DRY OR DEHYDRATED
SUGAR,SUGAR PREPARATION & HONEY
COFFEE,TEA,COCOA AND SPICE
FEEDING-STUFF FOR ANIMALS
FISH FLOURS, MEAL AND PELLETS
MIXED FEED,INCLUDE PETFOOD
SEEDS,NUTS,KERNELS FOR OIL
WOOD,SHAPED OR SIMPLY WORK
TEXTILE FIBERS,THEIR WASTE
STAPLE FIBERS OF VISCOSE RAYON
CLAY,OTHER REFACTRY MINERA
KEROSENCE,INCLUDE JETFUEL
LUBRICATING OILS & GREASES
GAS,NATURAL & MANUFACTURED
ANIMAL & VEGETABLE OIL,FAT
PROCESSED OILS & FATS,WAX
CHEMICAL ELEMENTS,COMPOUND
MINERAL TAR,CRUDE CHEMICAL
SYNTHETIC ORGANIC DYESTUFF
POLISH,SIMILAR PREPARATION
POLYVINYL CHLORIDE RESINS
CHEMICAL MATERIALS N.E.S.
LEATHER,DRESSED FUR SKINS
TIRES AND TUBES(VEHICLES)
PAPER & PAPER MANUFACTURES
WRAPPING PAPER FOR KRAPHT
ENVELOPES,NOTEBOOKS,PAPER
BAGS,TAPES,TOWELS OF PAPER
YARN OF WOOL & ANIMAL HAIR
YARN OF SYNTHETIC FABRICS
YARN OF MAN-MADE FILAMENTS
KNITTED OR CROCHED FABRICS
CARPETS,CARPETING AND RUGS
NON-METALLIC MINERAL WARE
SPIEGELEISEN & FERRO-ALLOY
THOSE OF OTHER ALLOY STEEL
OTHER FLAT-ROLLED PRODUCTS
THICKNESS OF LESS THAN 3MM
RAILES & RAILWAY MATERIALS
ALUMINIUM IN PLATES,SHEETS
WIRE NAILES OF IRON-STEEL
TABLE KNIVES,FORKS SPOONS
MACHINERY,TRANSPORT EQUIP.
INTERNAL COMBUTION ENGINES
ENGINES OTHER THAN VEHICLE
PROCESSING FABRICS MACHINE
TEXTILE TWISTING MACHINES
INDUSTRIAL SEWING MACHINES
MACHINE FOR PAPER OR PURP
HEATING OR COOLING MACHINE
MECHANICAL HANDLING EQUIP
ELECTRICAL POWER MACHINERY
SWITCHBOARDS,CONTROL PANEL
SWITCHES,RELAYS,FUSES ETC.
COLOR TELEVISION RECIVERS
RADIO WITH TAPE RECORDERS
AUDIO DISK PLAYER AND LIKE
PARTS OF AUDIO,VISUAL APP.
DOMESTIC ELECTRICAL EQUIP.
BATTERIES AND ACCUMULATORS
RECEIVING THERMONIC VALVES
AUTOMOTIVE ELECTRICAL GOOD
CARBON & GRAPHITE ARTICLES
PARTS OF RAILWAY VEHICLES
CHASSIS OF BUSES & TRUCKS
BICYCLES AND PARTS THEREOF
FISHING VESSELS,NEW,STEEL
REBUILT,USED SHIPS & BOATS
FURNITURE(EX,FOR MEDICAL)
SHAWLS,MUFFLERS & THE LIKE
CLOTHING,KNITTED OR CLOTHE
SHIRTS AND UNDER GARMENTS
HEADGEARS AND THERE PARTS
ELECTROSTATIC COPYING APP.
SPECTACLE FRAMES & HANDLES
OPTICAL MICROSCOPES,PARTS
CAMERAS AND PARTS THEREOF
DRAWING,CALCULATING INST'
CHRISTMAS CARDS,DECORATION
PLASTIC CAPS,PACKING GOODS
OFFICE & STATIONARY GOODS
PENS,PENCILES,FOUNTAINPENS
LIGHTERS AND PARTS THEREOF
BUTTONS & SNAPP-FASTENERS
COMMODITIES NOT CLASSIFIED
People's Republic of China